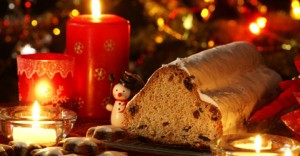 Last year's Xmas Dinner seems like yesterday: it may come as a surprise that not only is the next grading on Sunday, December 4th, but it is to be followed by the time-honoured tradition of the Carisma Xmas Dinner.
This year we selected an exclusive venue for our traditional Xmas Party. The Box Café is usually closed on Sunday night so we are the only booking for the evening; the place is run by Ozi a Turkish chef and restaurant owner that will provide the full Turkish and mediterranean cuisine experience, in a rich three courses meal.
The starters made of a rich Meze platter will include:
Dolma
Mercimek Kofte (Red Lentils crushed mixed with weath paste and herbs)
Borek (Filo/puff pastry with various fillings)
Mozzarella, tomato and olive skewers
Pitta, humus, taramasalata and cacik
Mains made on the BBQ including:
 Sish kebab (lamb and veggies Skewers)
Kofte Kebab (minced lamb skewers)
Taruk (marinated chicken breast)
Vegetarian / Fish kebabs (please notify on order)
All the above served with Rice with vermicelli and sesame seeds
Dessert made of Fresh Fruit platters and home made Baklava
All of the above for £20 per person with a BYO (bring your own) alcohol policy and no extra charge for corkage 🙂
Downpayments for booking will be collected at classes.
Please RSVP a.s.a.p.!!! you can express your interest on our Facebook event.