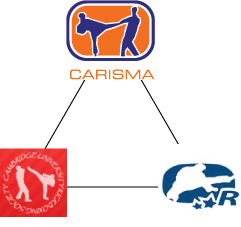 Town vs. Gown Kickboxing tournament to be held at the Manor Community College this Saturday, 18 Feb 2012.
Please check carefully this time table:
Fighters should be on site at 1:15pm for weighing and briefing
Spectators will be allowed in from 1:30pm
Fights will start at 2:00pm
There will be a 20 mins. break at 3:30pm
We expect the event to be finishing at 5:30pm latest
All tickets for presale (at £5.00 each) are available from the fighters as well as at the club.  Presale ends on Thurs 16 Feb, hurry up! Entrace at the door will cost £8.00.