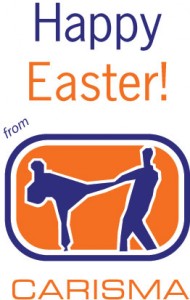 CARISMA wishes a warm Happy Easter to all members, their families, friends and relatives as well as to all readers of our blog.
The club will be training until Thursday 17 April and then again from Tuesday 22 April. Most years we had some unplanned outdoor unofficial lessons during Easter break but weather forecasts are awful for this year.
Have a nice Easter Break!